Brexit offers the UK a unique opportunity to build for the future
and, in doing so, create jobs, promote inclusive growth, deliver a
balanced economy and promote a greener environment. Now is
the time to invest in critical infrastructure, public and commercial
buildings and housing to ensure our built environment supports
long-term economic growth, jobs and social inclusion.
As we experience a worldwide pandemic all the focus needs to be on saving lives and the measures that have been taken are wholly required as it is expected that things get worse before they get better. It is also a time to think about our future resilience and push the reset button to reshape lifestyle and the economy.

The economic shock of Corvid -19 will have a profound and lasting effect on the Building materials and construction sector which will impact on construction costs. With the industry closed for business for an unknown amount of time this likely to far worse than 2008 when 400000 construction workers left the industry and we lost 30% of our manufacturing capacity.

As we eventually emerge from this crisis, the time will come to rebuild our economy and get people back into work. The solution, as has been the case for past economic shocks, will be to "Get Britain Building, which has a massive multiplier effect. Research carried out by Birmingham City University and the Building Alliance illustrates that building 300000 homes a year using British made building materials and local builders, would generate a £90 billion uplift to the UK economy.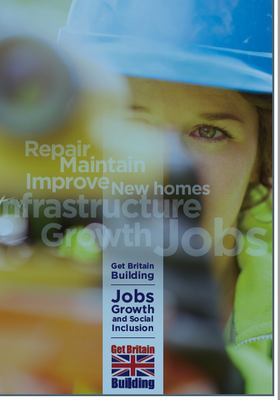 Homes for Britain from Homes for Britain on Vimeo.
Source: video created by UKCG